From Tourism to Exchange Programs, Australia Attracts People From Around the Globe
The Pinnacles limestone formations in Perth's Nambung National Park are made of shells
Known for its blue oceans, wild native animals such as kangaroos and koalas, and world heritage and natural heritage sites, people from all over the world are fascinated by Australia as a major tourist destination. Most people have heard of many of the country's major tourist attractions including Ayers Rock, the Great Barrier Reef and the Opera House.
At 24.99 million*1 , Australia's population stands at just one fifth of Japan's. The population is concentrated in the country's major cities including Sydney, Brisbane, Melbourne and Adelaide, all situated in close proximity to the ocean. The British-style buildings lining the streets that hail from the county's history as an English colony are a definite attraction for tourists.
The Opera House in Sydney
Due to its position in the southern hemisphere, Australia's season are opposite of Japan, with summer being right when Japan has its winter. Because of this, Christmas comes in summer, and apparently, it is not unusual to see surfers dressed up as Santa riding waves!
With a land mass 21 times that of Japan, there are parts of the country that experience the four seasons, but also regions where it is warm all year round, dry desserts and a range of other climates. For this reason, you can find a city to suit your desired climate, and, possibly due to this fact, Australia is a major destination for exchange students from all around the world. Australia welcomes approximately 400,000*2 exchange students annually, a huge number when you consider the country's modest population.
Australia, the Food Bowl of the World
Australian beef is lean and healthy but surprisingly tender
On top of all of this, Australia also happens to be a major producer of agricultural products. We've all heard of "Aussie Beef", but the country also produces a huge variety of other products including lamb, wheat, rice, fruits such as rockmelons and grapes, and vegetables including onions, carrots and broccoli. With a self-sufficiency rate of 223%*3, Australia provides for not only its citizens, but many other people globally.
While over half of Australia's continent is used as agricultural land, the majority of that is used for grazing, as two thirds of the country is made up of dry regions. In some areas securing a reliable water source is difficult, and agriculture in the different regions relies on matching produce to the climate, or irrigation. For example, in the inland dry areas, the sheep and cattle grazing industries flourish, and this in turn supports the export of Australian beef to over 100 countries worldwide (*4).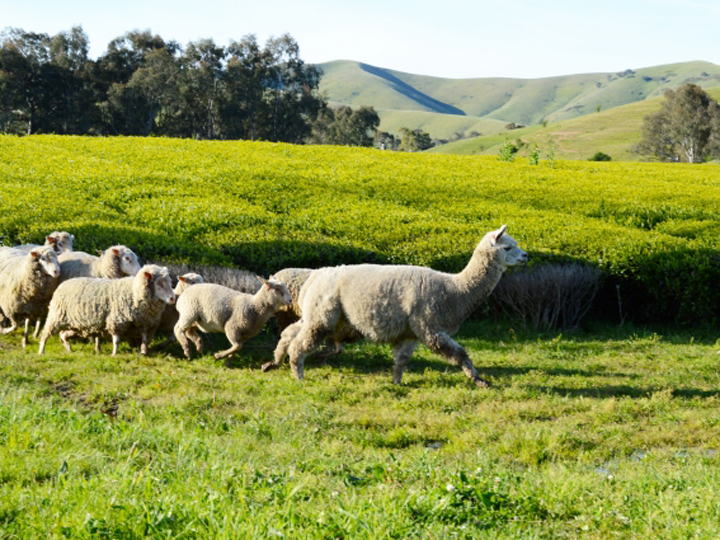 The dairy industry is focused around coastal areas where there is a relatively higher rainfall, producing a range of dairy products including milk and cheese. In these areas with a moderate climate, cereals such as wheat and grains are cultivated along with the grazing pastures.
Irrigational agriculture is carried out in areas close to rivers, creating a prosperous environment for fruit orchards, vegetables and rice. As it happens, 75% of the rice produced in Australia is medium-grain Japonica rice, with a flavour similar to Japan's. The remaining 25% is long-grain Indica rice.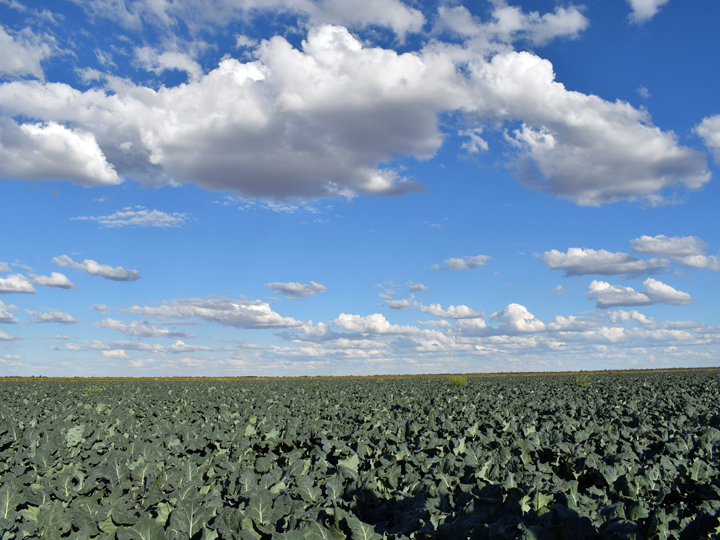 This broccoli crop covers the land
Australian agriculture makes the most of the vast landscape: for every 2.27ha of Japan's average managed land, Australian farmers manage 2940.4ha, or over 1,000 times that of Japan (*5). In this way, Australia is quite literally in a different league to Japan as it manages agriculture on a massive scale.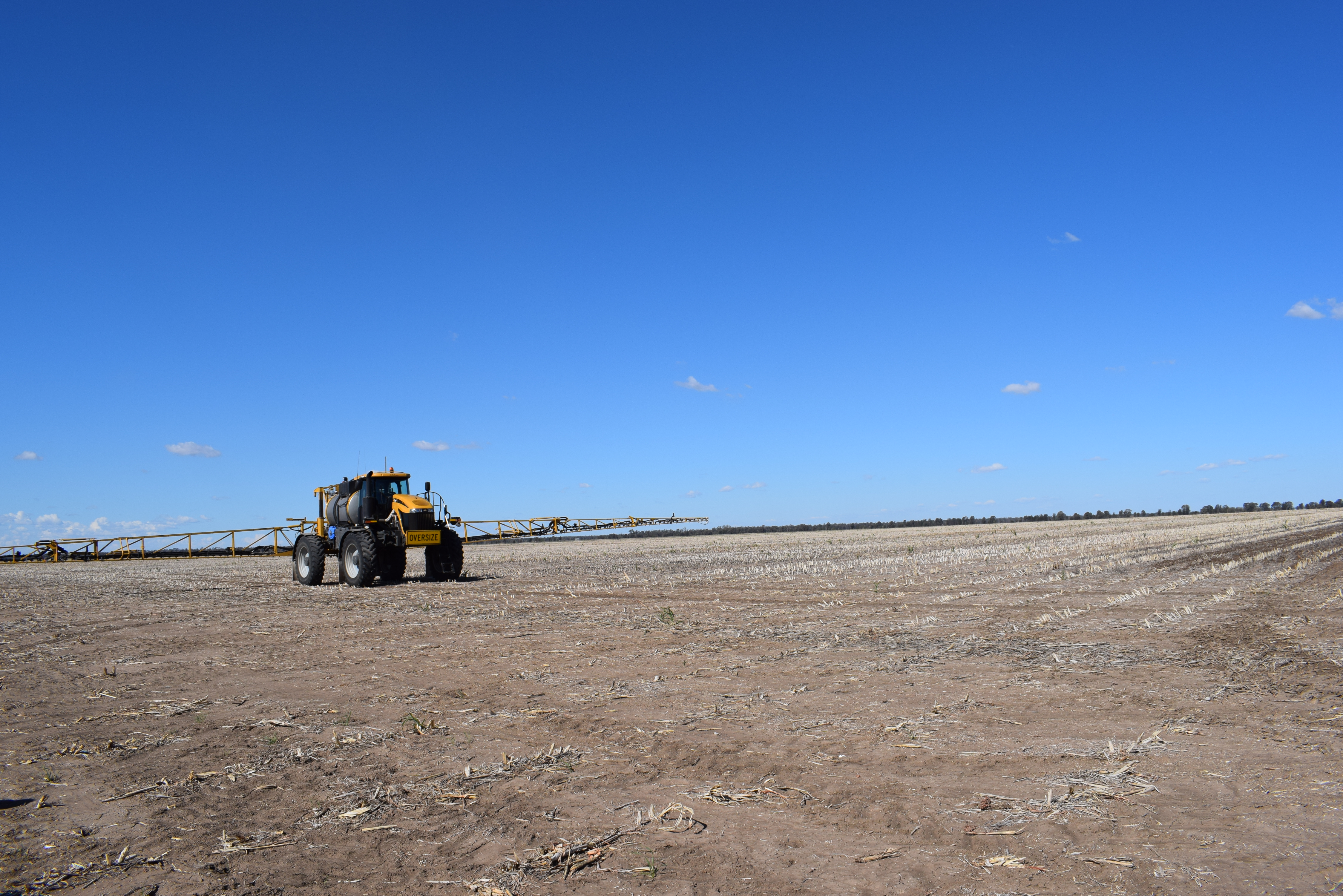 Massive farm machinery rarely seen in Japan – this one is for spraying pesticide
As agriculture in Australia is predominantly outdoors, domestic production amounts can fluctuate greatly with the influence of droughts, climate or weather. However, both government and private organisations are constantly working on new ventures, including developing drought-resistant varieties, or introducing smart agriculture under labour saving initiatives.
Discovering the Agriculture of Queensland – a Region at the Forefront of Agriculture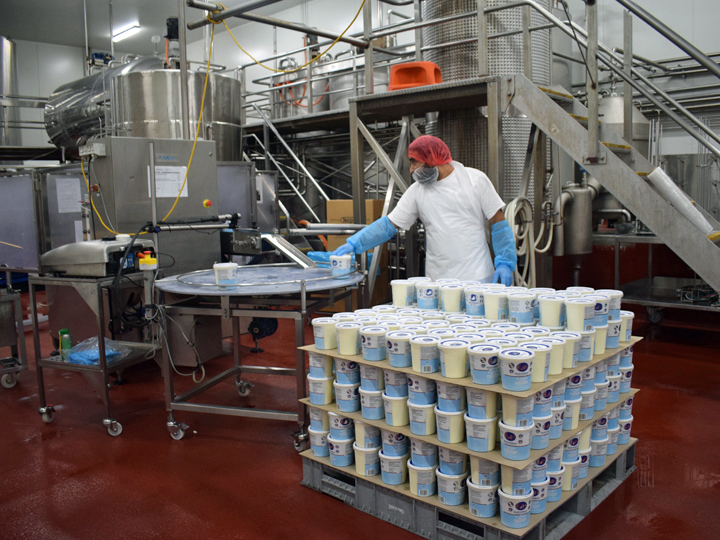 "Barambah Organics" is a Brisbane company that produces, processes and sells dairy products
In the hope of finding some interesting agricultural news to report on in such a country, a staff member from Mynavi Agri's Production Department visited Queensland, a state in Australia's northeast. Its capital city Brisbane is the third largest city in Australia. Known as the "Sunshine Capital", it has a warm climate and is very popular with tourists.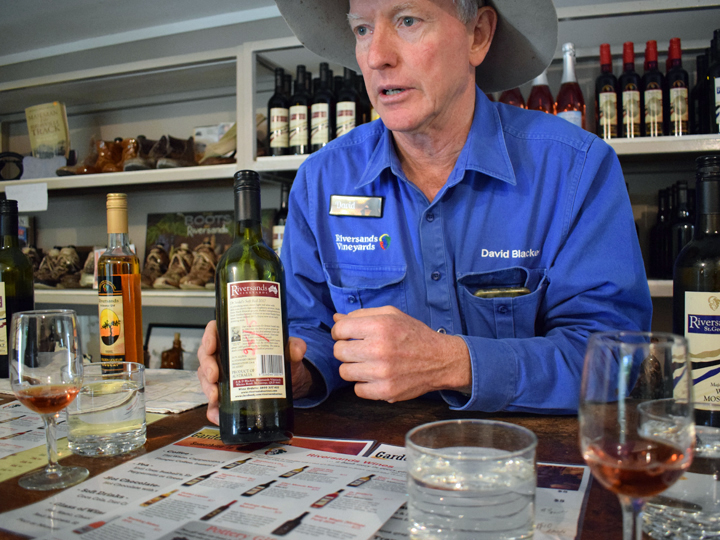 "Riversands Vineyards" in St George
A good climate for humans is also a good climate for crops, and a wide range of different crops are successfully produced in Queensland. Furthermore, the state is well equipped with infrastructure for distribution both domestically and internationally, including five airports. There are also many farmers managing the whole production process, from cultivation and processing all the way through to distribution.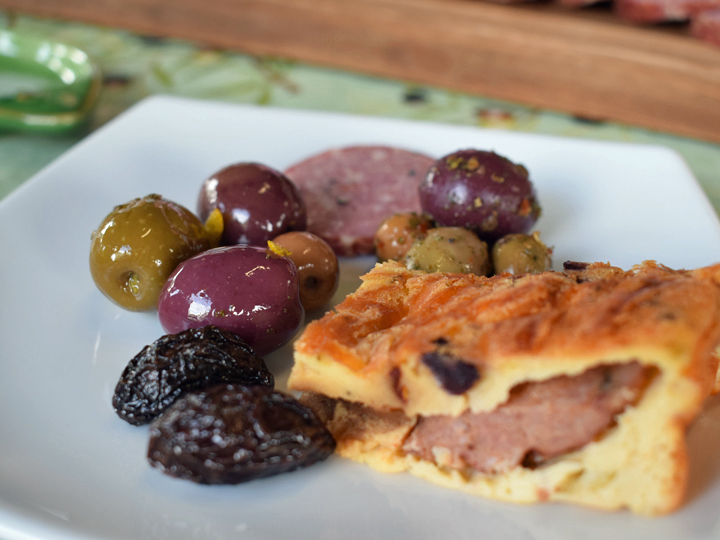 Lunch at "Coolmunda Olive Grove" in Inglewood surrounded by olive trees
Through visiting many farms and farmers during the weeklong tour, our first and foremost discovery was a variety of agriculture that you just would not see in Japan. We are going to select our top agriculture news picks from the visit to share with our Mynavi Agri readers in two articles still to come. Next up you can look forward to reading about the latest product trends in the Australian market!

※1 As at June, 2018. Australian Bureau of Statistics.
※2 2016 figures. Includes offshore education. Cited from "Statistics Report on TEQSA Registered Higher Education Providers – August 2018".
※3 2013. Department of Agriculture and Fisheries.
※4 Cited from "Meat & Livestock Australia Limited".
※5 Cited from "Agriculture Structural Dynamics Report", "USDA/NASS Document", "EU Agricultural Census 2010 (preliminary figures)".
For further information:
JETRO Agriculture and Fisheries Department "2008 Consultant Report on the Current State of Agricultural Product Production and Policy in Australia" (Japanese only)